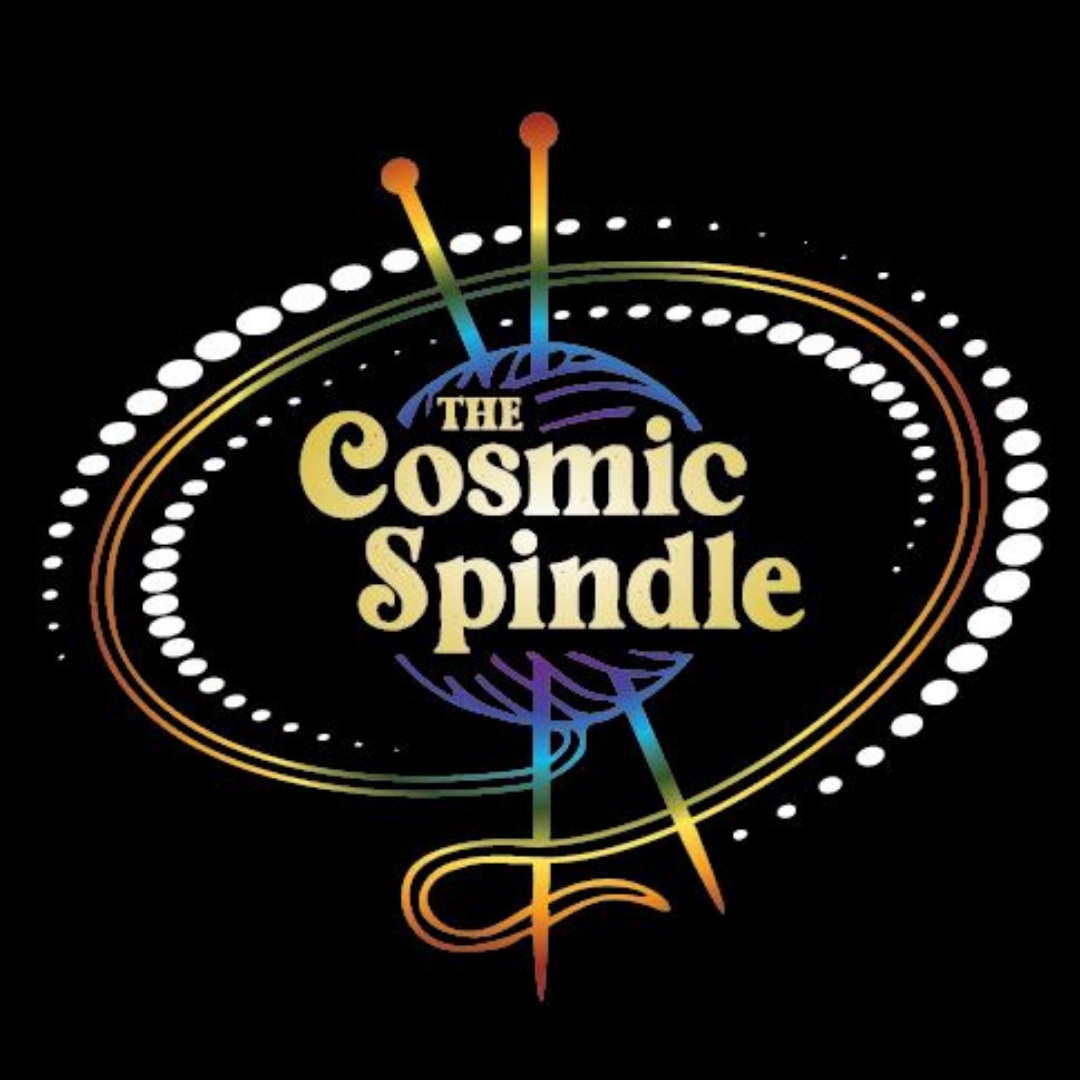 Hand Dyed Handspun Art Yarn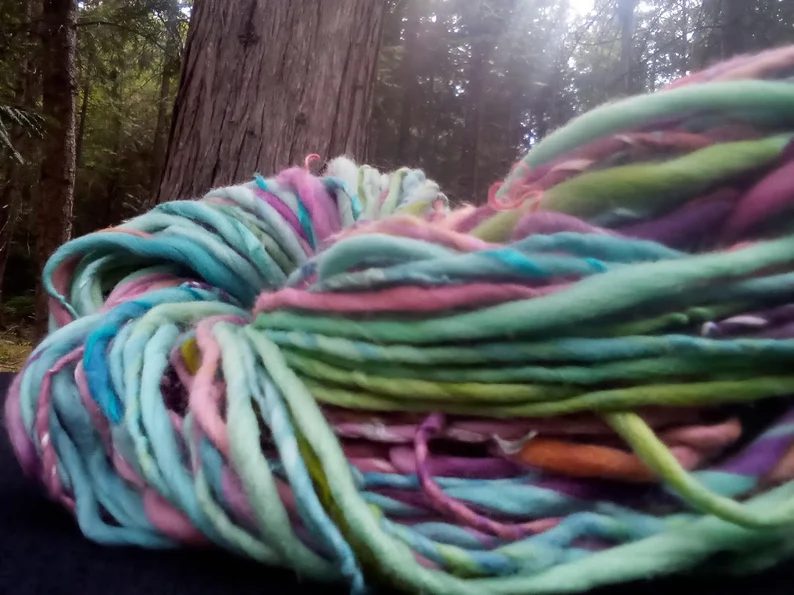 The vision of The Cosmic Spindle is to promote Fiber Arts and Primitive Folk Arts, and to keep these practices alive, thriving and relevant in these modern day times.
We create handmade, "one of a kind" and top quality products, using the practices of  hand dying, spinning and weaving. We honour and revere the "older ways".
The Cosmic Spindle aims to preserve these primitive skills, by capturing the magic and timelessness into our creations.
It is my hope, to keep Primitive Folk Arts and Fiber Arts alive, thriving and relevant in these modern day times. I strive to encapsulate the magic of the older ways into my creations of "one of a kind" Handspun Art Yarns, Warm Wooly Mountain Hats and Handwoven Rugs.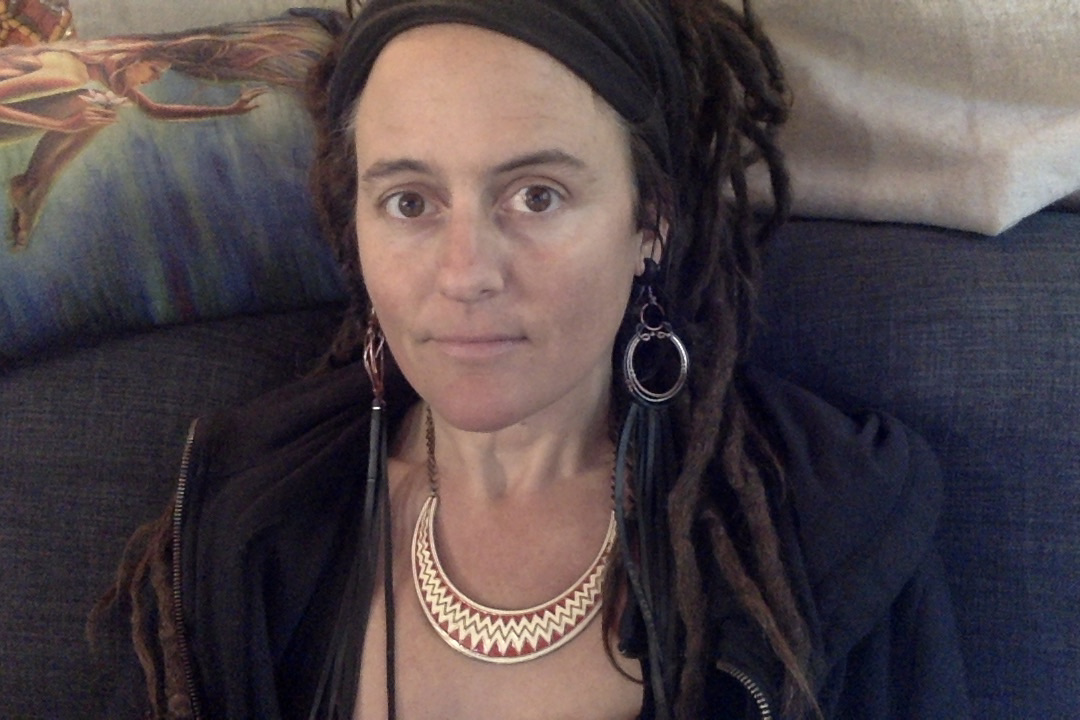 The Cosmic Spindle deeply honours the ancient teachings and practices from older times. We strive to keep these Primitive Folk Arts and Fiber Arts ALIVE and thriving in these modern day times.
We seek out the highest grade fibers for spinning, dying and fabricating creations. This means using only cleaned and carded wool that will be SUPER SOFT next to skin or underfoot.
The Cosmic Spindle workshop is a low impact, back to the land structure using sustainable energy to power and fuel its operation (woodstove for heat and fueling dye pots in the winter months). Human powered Spinning Wheels and Floor Looms!
We are motivated by the colourful beauty that surrounds us in this life. Nature gives forth much inspiration for creation. We are grateful everyday for this workshop in the forest where dreams and ideas manifest themselves into radiantly dyed 'one of a kind' pieces~ full of light, love and gratitude.
Supporting The Cosmic Spindle means supporting a grass roots cottage industry, woman owned and family powered business.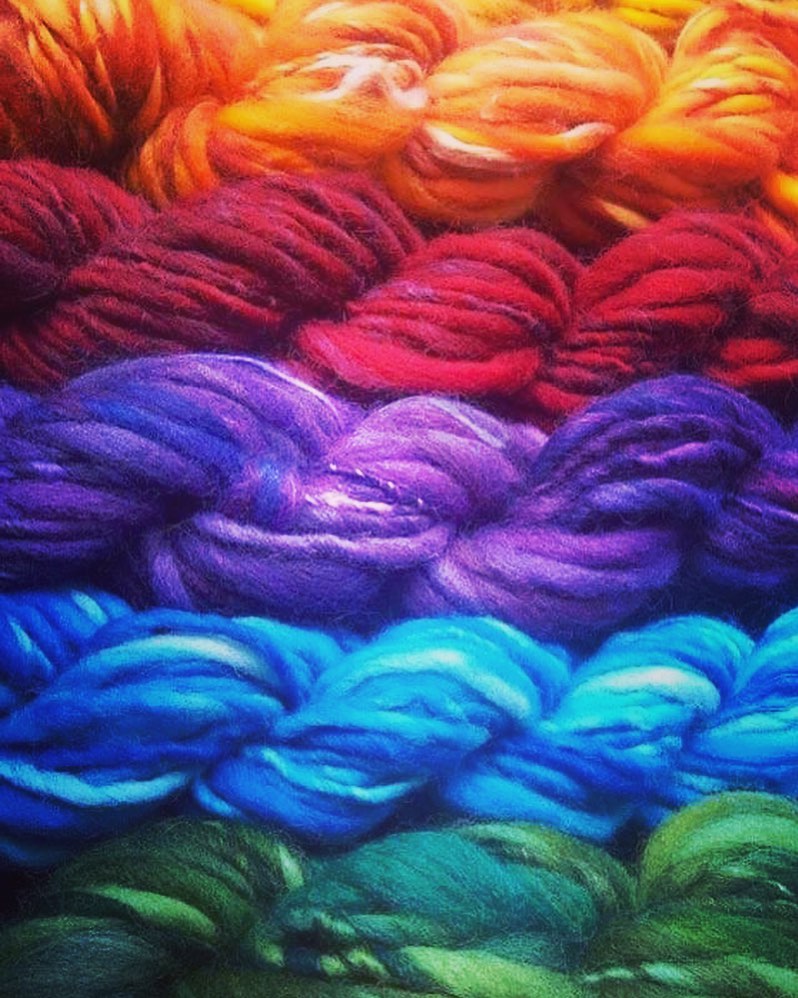 "The colours are even more gorgeous in person! Beautiful work. I can't wait to create with it. 🧡"
– Juniper on 11 Jun, 2021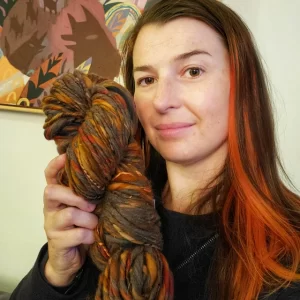 "Great customer experience! Christa worked with me to create other custom colours that I wanted for a rug hooking project. This forest green is even more gorgeous and earthy than the photo shows. 💗 imagine my delight when I opened up this box!"
– Mary on 20 Feb, 2021
"Pictures can't quite capture the actual beauty of this piece. Incredible quality, stunning colours, and a perfect fit. So much love, art, and skill in this headband. Cannot wait to get another piece. I love the way your pieces wear and only get better with time."
– blondevixen on 16 Apr, 2021
The Cosmic Journey – BLOG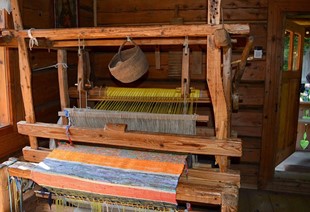 What Is Weaving?Weaving is the "method of interlacing threads to form a fabric". It usually involves the primitive tool known as the loom. Though...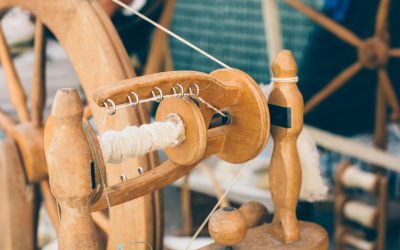 Spinning wheels, for me, have become the quintessential symbol of the 'older ways'. The traditional wooden wheel, with spokes and spindle, treadle...