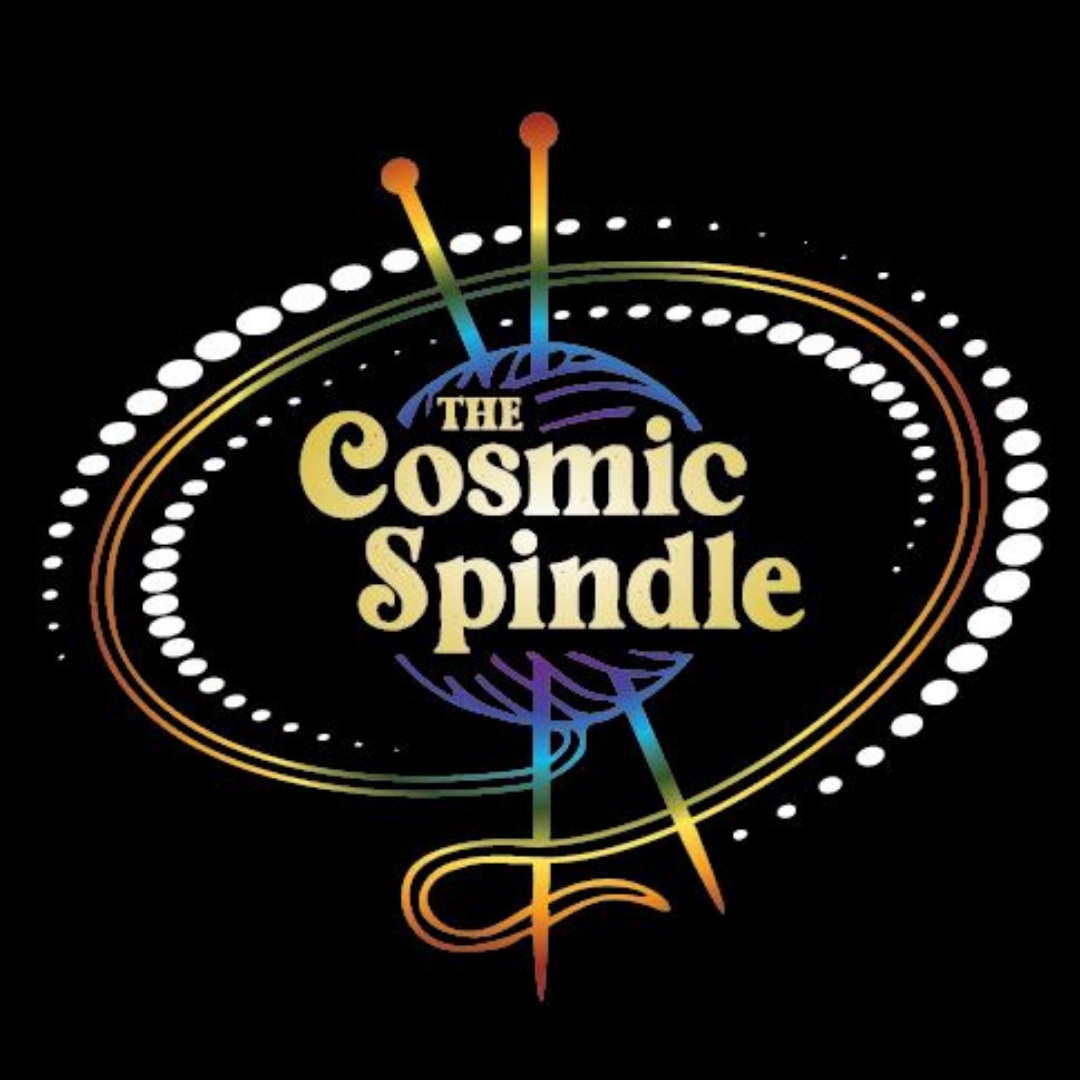 Learn More
About
The Cosmic Spindle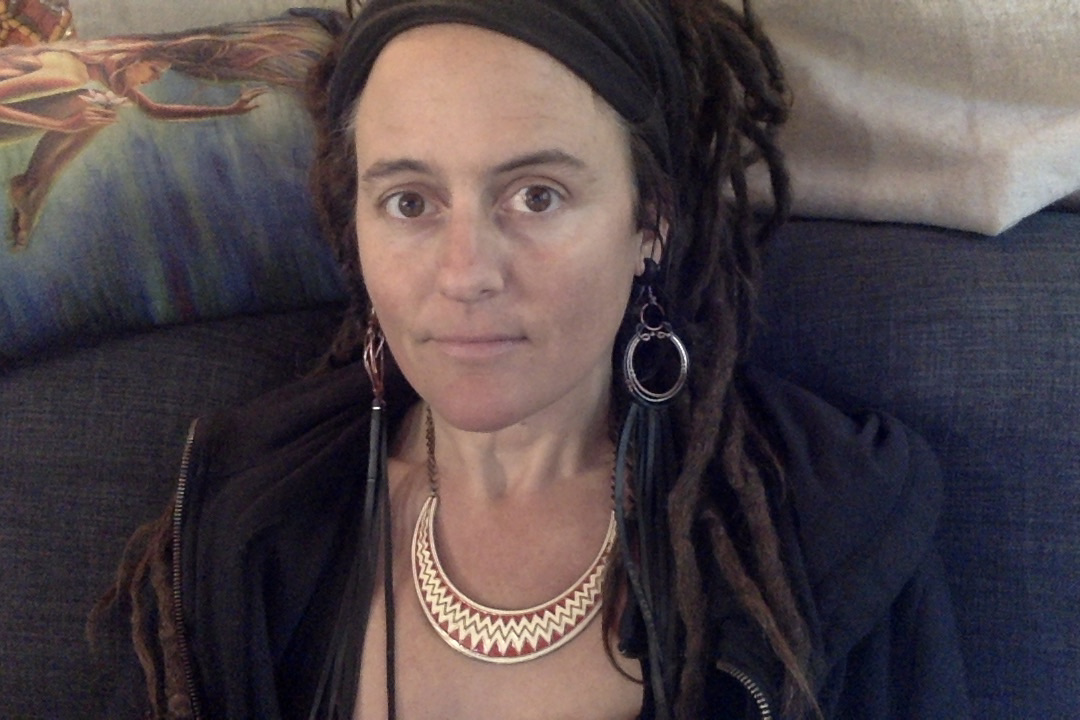 I have a deep love and reverence for "the older ways". For many years, I've had an affinity for more primitive skills and practices, back to the land, and connected living. Grow a Garden. Carry Water. Chop Wood. Work on a Spinning Wheel. Weave on a Loom. Live in a Log Cabin. Be in Mother Nature.
Ever since I've been a young girl, I've loved working with my hands. For years, I have gravitated towards CREATION, both artistically and musically, as an expression of my inner world and self.
I have been spinning wool since my son was 3 years old. He is now 21. My creative fiber journeys have always involved mentoring with elders. These Primitive Folk Arts are full of stories. They are practices that deserve to be preserved and passed on.
As an advocate for self directed learning, my studies in Fiber Arts have involved education through ongoing workshops, classes and extensive mentorships. I have focused on the primitive skills of hand dying, spinning, weaving and rughooking.
I have fine tuned my craft. I now have personal experience teaching worskshops, and classes of my own, and sharing these skills with others. Most importantly, within my business at The Cosmic Spindle, I create finished products, full of love. These creations inevitably embody the magic and timelessness of the older ways.
We live in a fast paced and highly technological world. It seems we want everything as quickly as possible. These practices have become a way for me to slow down! As well, these fiber art forms and the fabrications of The Cosmic Spindle, carry a vibration that no machine could ever produce.
Everyday I want to question the 'source' of the things I consume in this life. It is part of how I can feel connected. Whether it is the food we put into our bodies, the clothes we wear, the rugs underfoot or the hats on our head… I want to feel good about where I put my energy and resources. I want to foster well being within myself and on Planet Earth in this time.
It is my hope, to keep Primitive Folk Arts and Fiber Arts alive, thriving and relevant in these modern day times. I strive to encapsulate the magic of the older ways into my creations of 'one of a kind' Handspun Art Yarns, Warm Wooly Mountain Hats and Handwoven Rugs.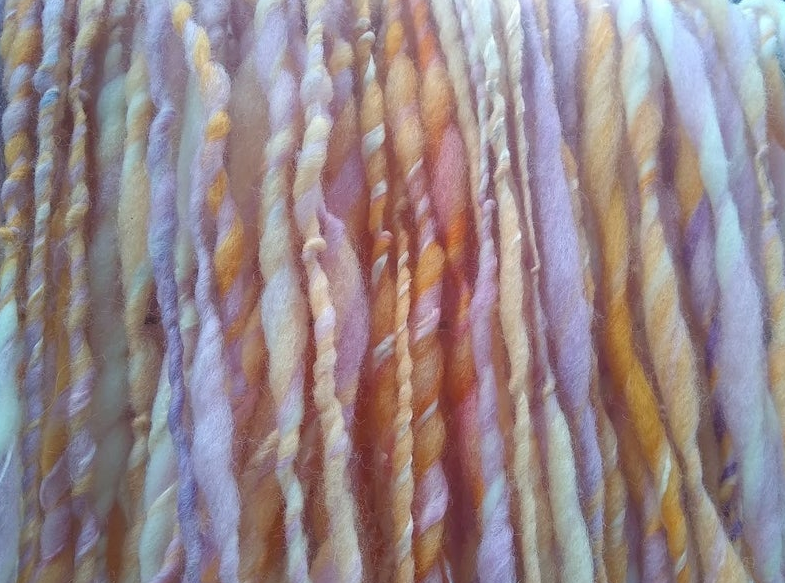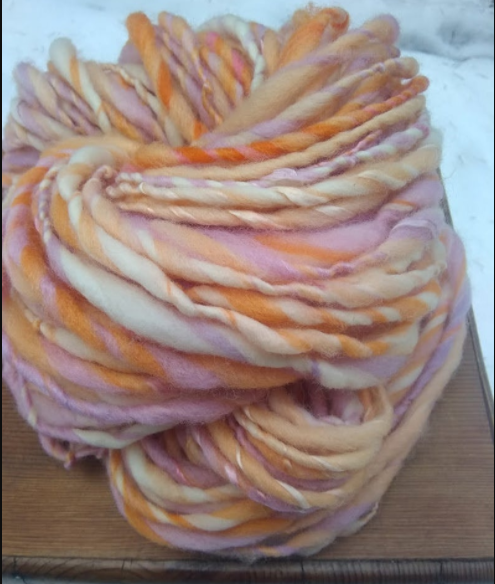 I want to create.
I want to slow down
I want to savour the timelessness.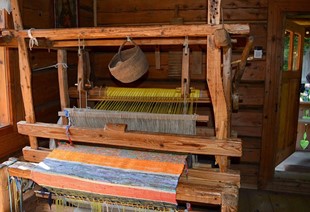 What Is Weaving?Weaving is the "method of interlacing threads to form a fabric". It usually involves the primitive tool known as the loom. Though...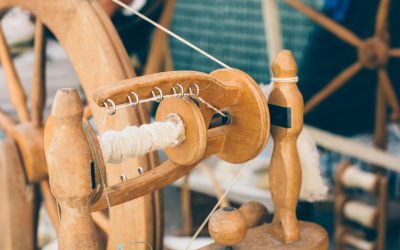 Spinning wheels, for me, have become the quintessential symbol of the 'older ways'. The traditional wooden wheel, with spokes and spindle, treadle...